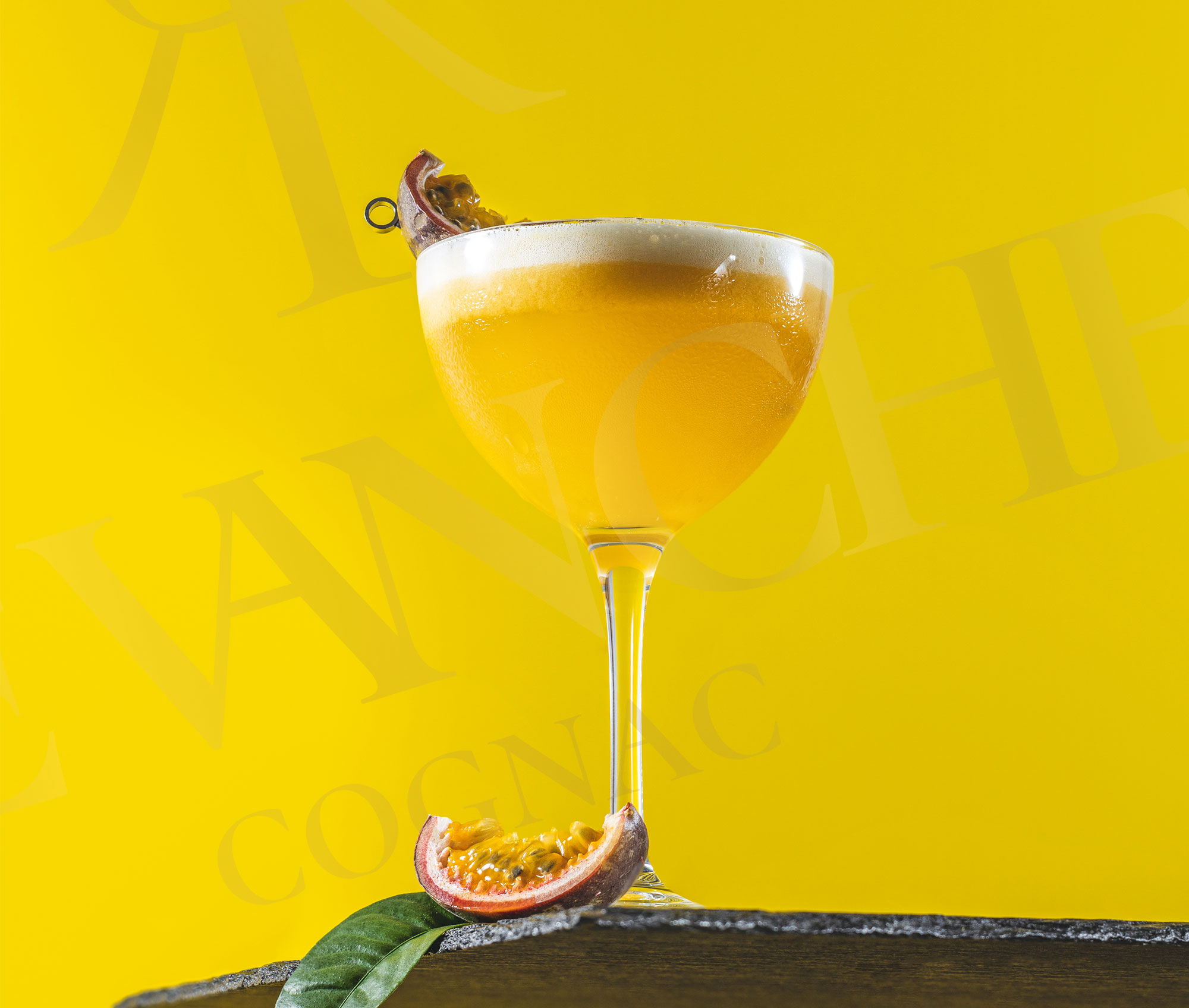 1 oz. Revanche Cognac
1/2 oz. Passion fruit puree
1/2 oz. Simple syrup
4 oz. Brut sparkling wine
Pour 2 oz Revanche Cognac with 1/2 oz of fresh lime juice into a copper mug.
Add ice cubes and 4 oz of ginger beer and stir.
Garnish with a lime wedge.